Owner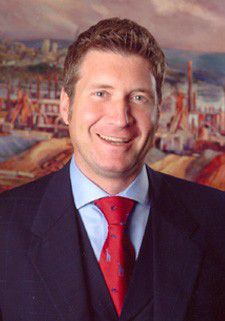 John is the owner of JMS Wealth Services, LLC, JMS Real Estate, LLC and JMS Development. Over the last 25 years John has gone from working as a junior analyst for his mentor "Bill Few" to running and eventually creating multiple successful companies. Currently, he serves as CEO to a wealth services firm that focuses on high net worth individuals, families, and businesses. John also oversees a national real estate firm holding over $250M of assets, and a firm that develops real estate throughout the western PA region.
In 2015 John was asked to serve on the board of a publicly traded semiconductor test manufacturer located in Freemont, CA. His extensive knowledge within the investment community was a welcome addition to the board primarily consisting of semiconductor insiders. He also serves on the Audit Committee for the company.
John graduated from the University of Pittsburgh with a Bachelor of Arts Degree in Economics. While attending the University, John became a candidate for the university's Honors College and spent his tenure within the honors college, graduating "cum laude" from the program after completion of his final thesis on game theory. He is also a graduate of the College of Financial Planning in Denver, Colorado and is a Certified Financial Planner.
John was an adjunct professor at La Roche College for more than six years where he taught Economic Theory and Business Ethics. He focused on economic fundamentals and principals, primarily issues regarding U.S. monetary and fiscal policies, inflation, GDP and international trade. He was inducted in the Delta Mu Delta National Honor Society in Business Administration at La Roche College. He also taught investment courses through Carnegie Mellon University's Academy of Lifelong Learning.
Due to John's recognition within the community as an investment expert, he was chosen by several institutions to provide financial and investment guidance. John was a prior member of the WQED Multimedia board of directors as well as the chair for their investment committee and their finance committee. Founded in 1954, WQED was the country's first community-owned television station and became a production center of national programs for the Public Broadcasting Service.
John is a prior member of the Pittsburgh Foundation's investment committee. The Pittsburgh Foundation is the 12th largest community foundation in the country. For over 50 years, it has worked to improve the quality of life in the Pittsburgh region by evaluating and addressing community issues, promoting charitable giving, and connecting donors to the critical needs of the community.
John was a prior member and Treasurer of the Pressley Ridge Schools. The Pressley Ridge Schools works with troubled children and their families through effective programs that focus on all aspects of their environment. John was also a member for the Board of Directors for the Pittsburgh Zoo and Aquarium.
In 2002, John was selected by PUMP and "Pittsburgh Magazine" as one of their "40 Under 40". This award recognizes people under the age of 40 living in Pittsburgh who have made a positive and lasting impact on the region. In 2004, John was the Recipient of the "Pittsburgh Post Gazette's" Community Champion Volunteer Award. John also won the "Pittsburgh Business Times "Fast Tracker Award in 2004.
John has also been recognized both nationally and locally by top news agencies. In May 2006, "Boomer Market Advisor" magazine chose John as their national "2006 Advisor of the Year". He has been featured on CNBC Television, "CBS Market Watch", "Wall Street Journal", "Boomer Market Advisor" magazine, "Ticker" magazine, "Registered Representative" magazine, "Investment News", "Pittsburgh Business Times", "Pittsburgh Post-Gazette" and "The Tribune Review". He was featured on WQED's "On Q" television program. He was chosen as Advisor of the Year for "Ticker Magazine", in the category of client education. He had an article published in the "Journal of Financial Planning". He also wrote a monthly financial column for "Hospital News". He also contributed a monthly column for "TEQ Magazine", a publication for the Pittsburgh technology community. Most recently he was chosen by "Medical Economics" as one of the top 150 financial advisors for doctors in the country. Prior to starting JMS Capital Group in 2015, John was an owner and CEO/President of Private Wealth Advisors (PWA).
John resides in Sewickley and in August 2017 relocated the company's corporate headquarters to a new office building also in Sewickley, PA.