Blog
Janet Yellen, Treasury Secretary
Joe Biden is expected to nominate Janet Yellen for Treasury Secretary for his administration. Although Senate confirmation should not be taken for granted in these polarized times, Yellen appears well-regarded across the political spectrum, and if a Republican Senate blocks some of Biden's nominations, our belief is that Yellen would be unlikely to be one of them. Janet Yellen is an economist who has decades of public policy experience; given her lengthy track record, what can we expect from her in the coming years?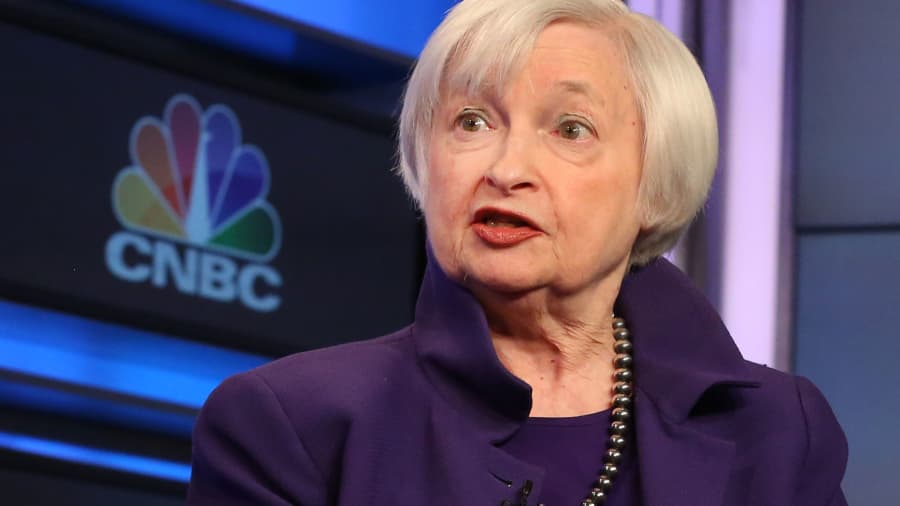 Initially, we would expect Yellen to support more fiscal stimulus as the economy continues to recover from the COVID-19 crisis. Her viewpoint would align with that of Jerome Powell, chair of the Fed. In fact, given that Yellen was Powell's predecessor at the Fed, we believe that the Treasury Department and the Federal Reserve would comprise a relatively united front, urging continued aid to those affected by the pandemic, and additional fiscal support in the hopes of forestalling the likelihood of temporary job furloughs becoming permanent business closures.
As Fed chair, Yellen was dovish in terms of interest rate policy, as the Fed only slowly raised interest rates in 2016 and 2017. Since then, the Fed under Jerome Powell has become even more dovish, as it cut rates, in a growing economy, even before COVID-19, and has indicated that it will be willing to allow inflation to run "hot", above 2 percent, in a quest to boost employment and wages. Interest rates are forecast to stay low in the near to medium term, and we do not expect Yellen to try to alter that path of interest rates.
Although Yellen is likely to support fiscal stimulus initially in the Biden administration, we would not be surprised to see her seek to address the growing US deficit as the economic recovery matures. She is on the board of the Committee for a Responsible Federal Budget, and has described the US debt path as unsustainable. But the timing and extent of any deficit reduction plan is a mystery at this point.
Finally, a Biden administration, and Yellen's confirmation, may lead to some easing of trade tensions with China. As cited at https://www.cnbc.com/2020/12/02/what-yellens-nomination-as-treasury-secretary-means-for-china-trade.html, Yellen has expressed skepticism regarding protectionism, and the efficacy of tariffs in helping US manufacturing. But while she doesn't share Trump's affinity for tariffs, Yellen has expressed concern about forced technology transfer and alleged intellectual property theft by China. However, she is more likely to seek to address these issues through international organizations such as the World Trade Organization, rather than confront China unilaterally and directly.
JMS Capital Group Wealth Services LLC
417 Thorn Street, Suite 300 | Sewickley, PA | 15143 | 412‐415‐1177 | jmscapitalgroup.com
An SEC‐registered investment advisor.
This material is not intended as an offer or solicitation for the purchase or sale of any financial instrument or investment strategy. This material has been prepared for informational purposes only, and is not intended to be or interpreted as a recommendation. Any forecasts contained herein are for illustrative purposes only and are not to be relied upon as advice.
---
‹ Back