Blog
Millennials are Making Money
There's been an ongoing stereotype that Millennials (Americans born in the 80s and 90s) are in trouble, highly educated but underpaid, beset by student debt, and having the misfortune to enter the job market after the financial crisis 15 years ago. Economist Noah Smith, in praising an article by Jean Twenge, debunks the idea that Millennials have been besieged by poor economic prospects—in fact, Millennial economic achievements are right in line with those of preceding generations.
As far as building wealth, Millennials are similar to Gen X and Baby Boomers: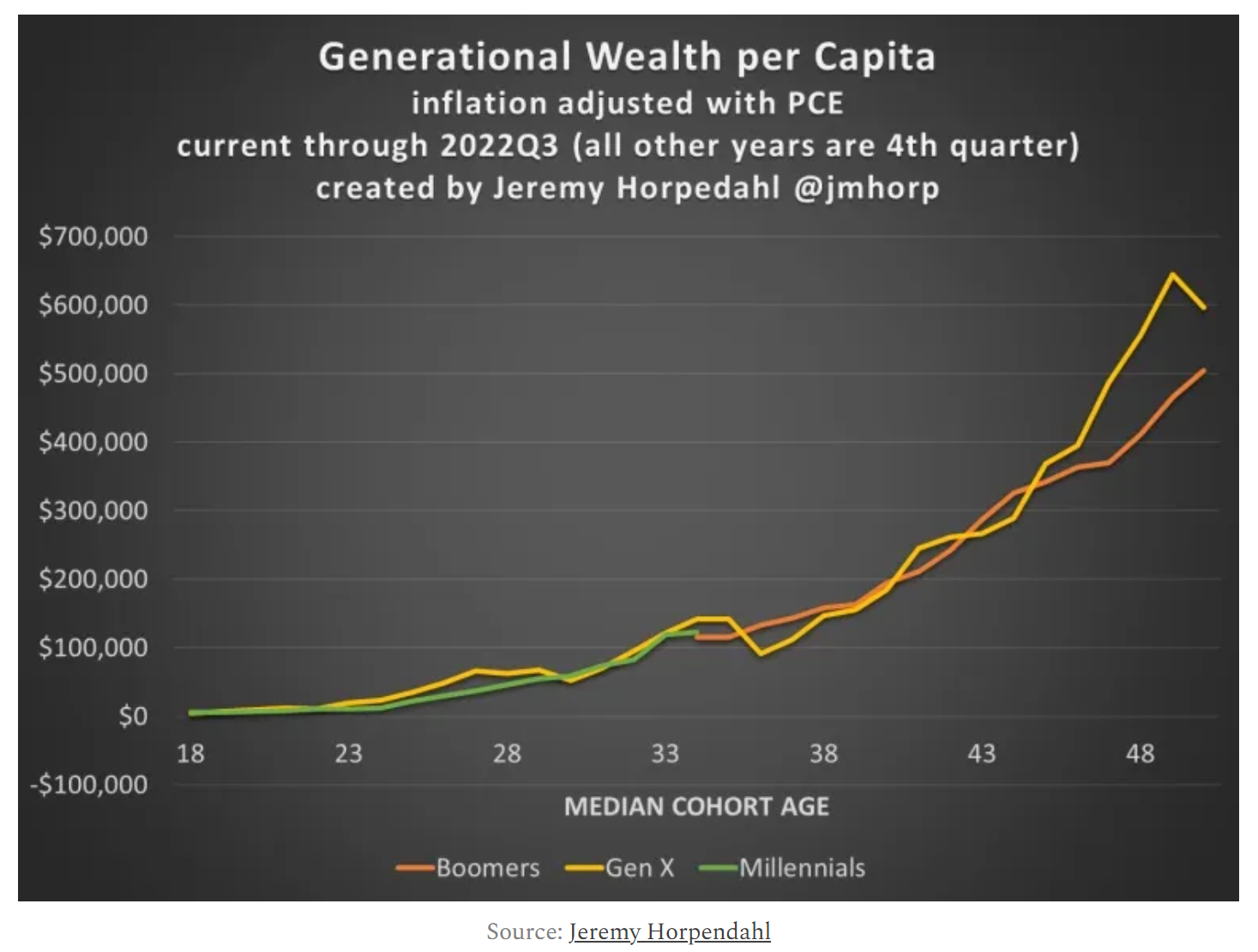 Despite high home prices, home ownership rates are comparable for Millennials and earlier generations: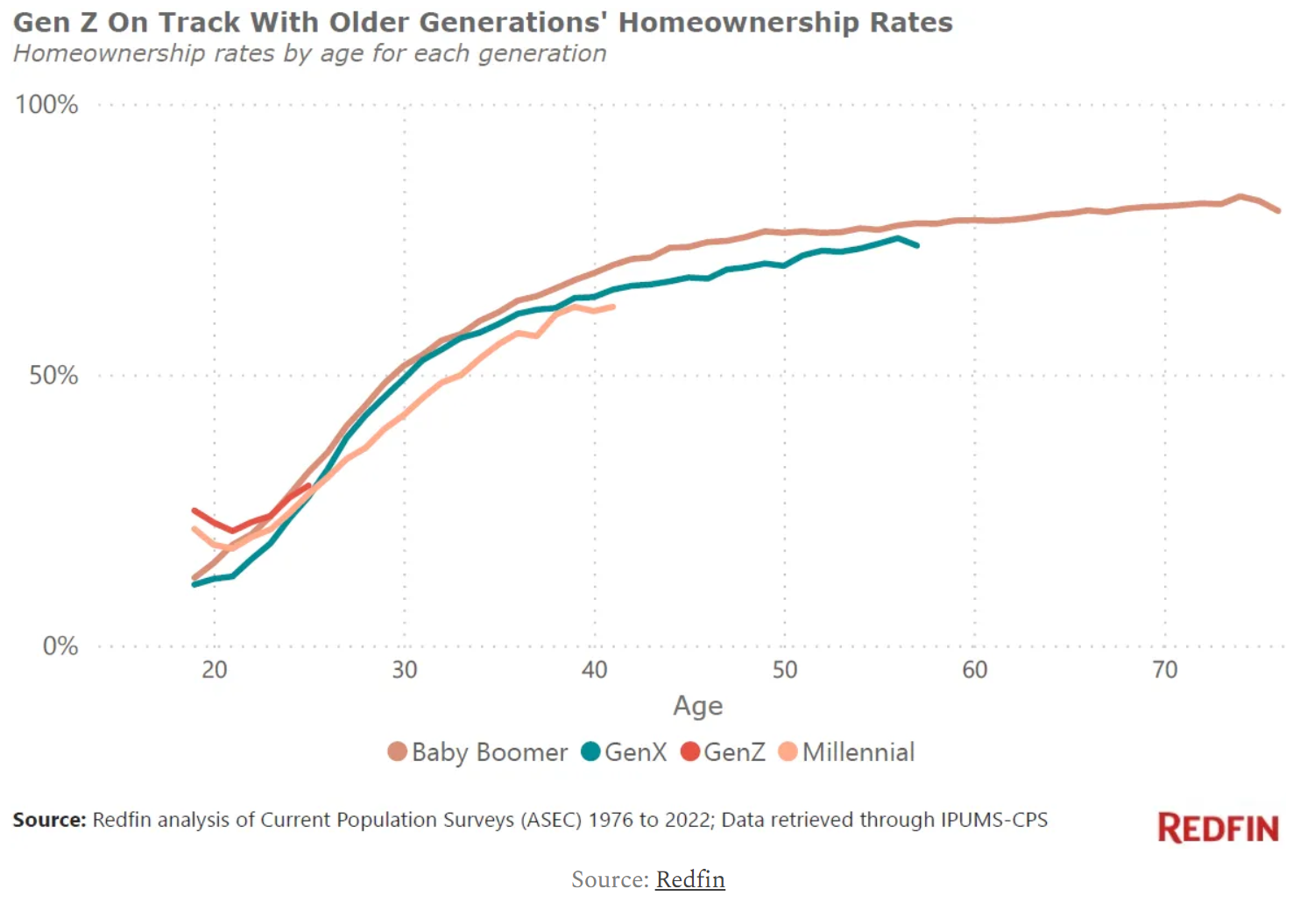 There was a basis for concern for Millennials. The Financial Crisis in 2007-2008 hammered the labor market just as Millennials were entering it in force. Smith reproduces a chart by Twenge and adds an annotation noting the time in which Millennial prospects indeed seemed quite grim: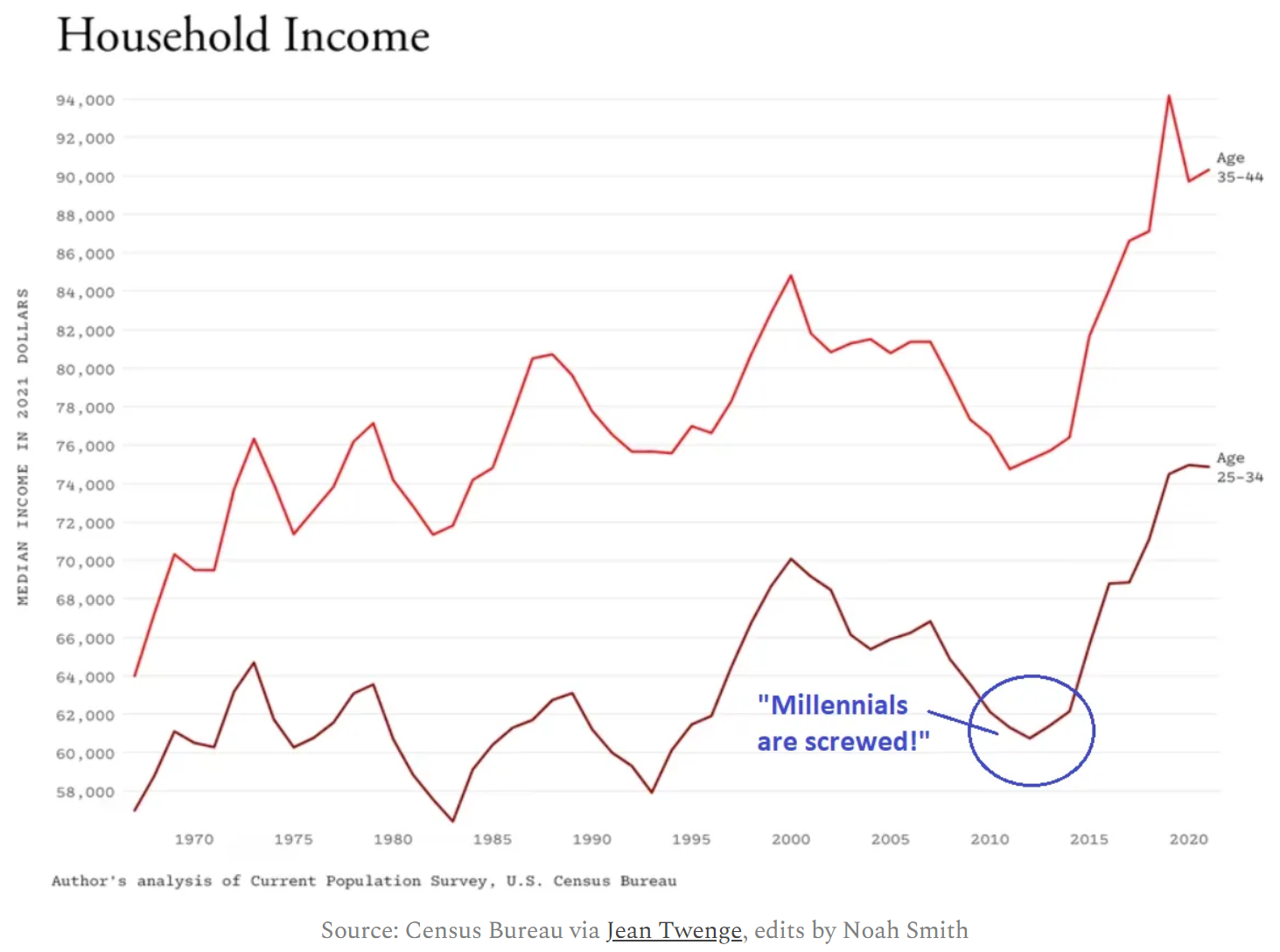 Younger earners really were in a bad position in the early part of the last decade, but Millennials have seen their median household income rise sharply over the past decade. Moreover, as Smith notes, Millennials are likely to be major beneficiaries of the passing of the Boomer generation over the coming decades. So while Millennials may have begun their careers from a disadvantaged position, Millennial fortunes as a whole have turned around, and the case for Millennials as an economically lost generation has thankfully lapsed over time.
###
JMS Capital Group Wealth Services LLC
417 Thorn Street, Suite 300 | Sewickley, PA | 15143 | 412‐415‐1177 | jmscapitalgroup.com
An SEC‐registered investment advisor.
This material is not intended as an offer or solicitation for the purchase or sale of any financial instrument or investment strategy. This material has been prepared for informational purposes only, and is not intended to be or interpreted as a recommendation. Any forecasts contained herein are for illustrative purposes only and are not to be relied upon as advice.
---
‹ Back