Blog
The Energy Revolution May Be a Long and Winding Road
Although it's pulled back from its peak, Tesla's stock has still risen more than tenfold in the past two years.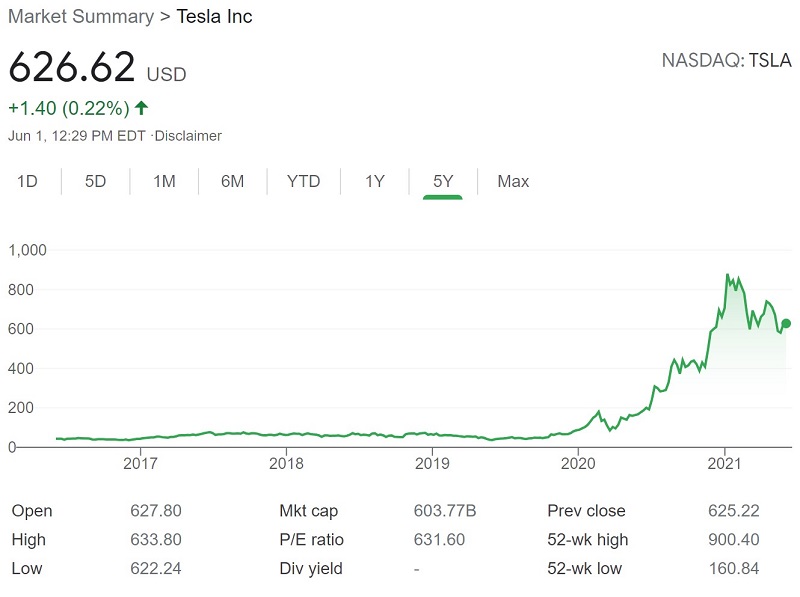 From looking at Tesla's stock price you might think we're in the midst of a lightning quick clean energy revolution, and that we'll soon all be swapping our internal combustion engine cars for electric vehicles. Not so fast, argues JPMorgan's annual energy report, found at https://am.jpmorgan.com/content/dam/jpm-am-aem/global/en/insights/eye-on-the-market/future-shock-amv.pdf. There's no doubt that change is coming to the world of energy and fossil fuels, but the pace of change may not come at the rate hoped for by environmentalists and techno optimists.
The most sobering chart from Michael Cembalest's analysis looks at past energy projections:

It is noteworthy that the share of US primary energy consumption derived from renewables has risen significantly over the past 20 years, from about 6% to over 10%. However, recent decades are littered with past predictions of renewable energy providing 20-50% of energy consumption, and we're still well short of that mark. In fact, Cembalest observes that over the past 45 years global reliance of fossil fuels has declined from 95% of primary energy to about 85%.
With technological progress in wind energy, and especially solar energy, we have a tale of three pictures: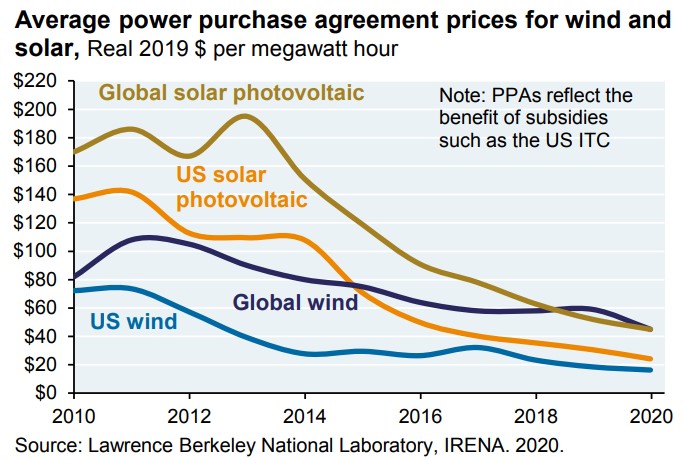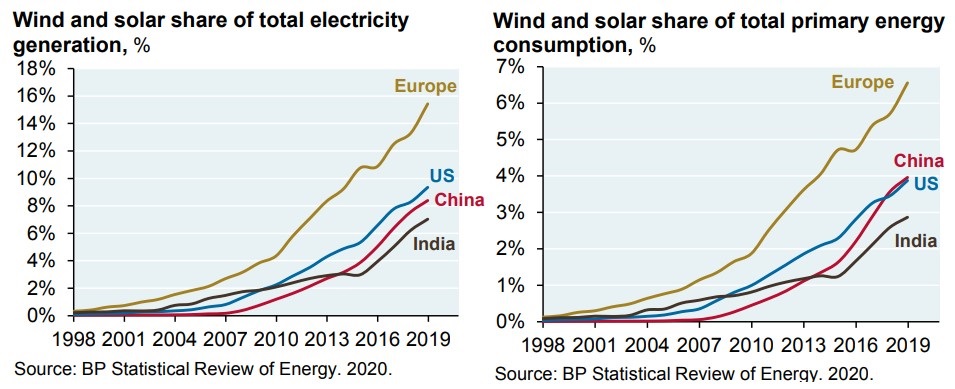 Wind prices have fallen dramatically, and solar prices even more so. In fact, the fall in solar prices has exceeded expert predictions for many years, so if you want a reason for clean energy optimism, solar energy progress may provide it. However, reinventing energy production, distribution, and storage has been a marathon, and not a sprint, and we should be careful about prematurely predicting the demise of fossil fuels. And while we'll discuss electric vehicles more in a later post, we would also be cautious when it comes to assessing whether Tesla, while an excellent company, will continue its meteoric rise. The future of energy will be marked by change, but the pace and shape of that change is difficult to predict.
###
JMS Capital Group Wealth Services LLC
417 Thorn Street, Suite 300 | Sewickley, PA | 15143 | 412‐415‐1177 | jmscapitalgroup.com
An SEC‐registered investment advisor.
This material is not intended as an offer or solicitation for the purchase or sale of any financial instrument or investment strategy. This material has been prepared for informational purposes only, and is not intended to be or interpreted as a recommendation. Any forecasts contained herein are for illustrative purposes only and are not to be relied upon as advice.
---
‹ Back