Blog
What's in the $1.9 Trillion COVID relief bill?
This weekend the Senate passed a $1.9 trillion COVID relief package. The House is expected to approve the bill later this week and send it on to President Biden for his signature. What's in the bill?
$1400 stimulus checks for individuals making under $75,000 per year or households making under $150,000 per year
Extended unemployment benefits of $300/week through early September; 100% subsidy of COBRA premiums through September
$350 billion for state and local government
Expanded child credit of up to $3,600 per child, for single parents making $112,500 or less, or couples earning $150,000 or less per year
$130 billion for K-12 education
$34 billion in additional Obamacare subsidies
$14 billion for vaccine distribution
$25 billion in assistance for restaurants and bars
Additional billions for veterans, renters and homeowners, FEMA disaster relief, farmers, small businesses, and vaccinations/healthcare
In chart form: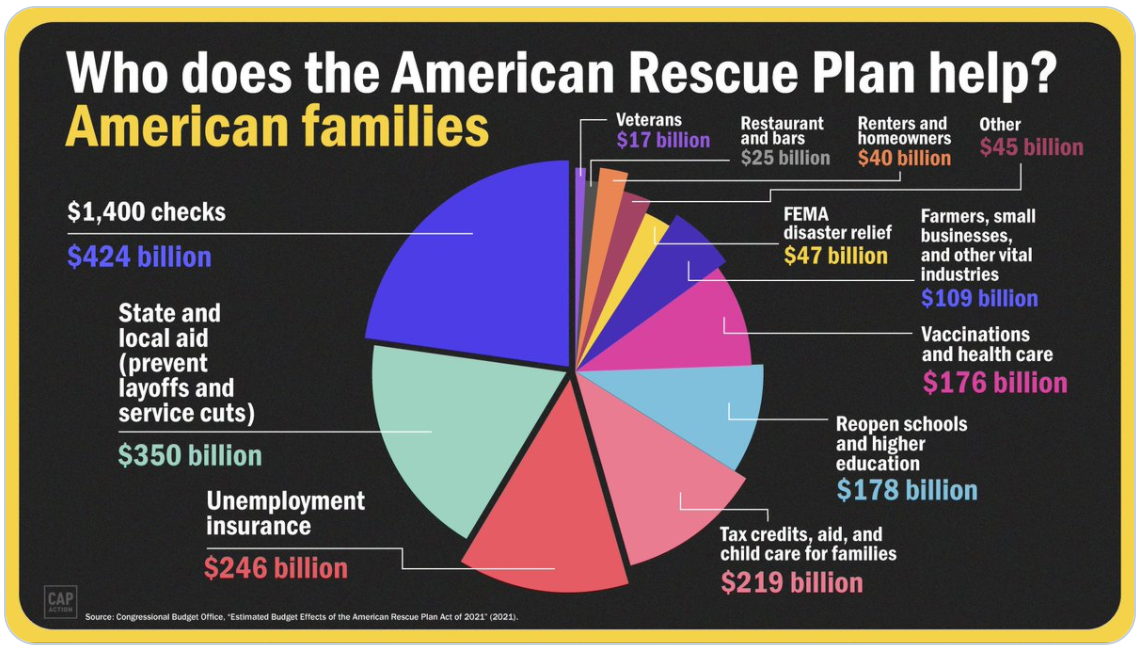 Many economists believe that the ill effects of the 2008 financial crisis, including stubbornly persistent unemployment, derived in part from relief and stimulus measures that, while large, were still insufficient to fully revive the economy. Joe Biden and other Democratic leaders are hoping that this relief package ensures that history does not repeat itself.
---
‹ Back