Blog
The Fed's Path
Two weeks ago, Jerome Powell provided a clear signal that rates could go and stay higher than previously anticipated. He also added that if the data warranted it, the Fed would be fully prepared to increase the pace of rate hikes, which had finally decelerated from 50-75bp hikes to a 25bp increase at the Fed's last meeting. Market expectations for the Fed's upcoming March meeting quickly shifted from a 25bp increase to a 50bp increase as the Fed's likely decision.
The failure of Silicon Valley Bank, as well as concerns about the viability of other regional banks, quickly supplanted that conventional wisdom. After initially leaning towards no rate hike this week, markets have now settled on anticipating a 25bp increase in rates, according to CME Group data.
Why 25bp? It may be that the Fed is seeking to make a symbolic gesture to stress the importance of its continued inflation-fighting mission, or that it is concerned that markets may become overexuberant if the Fed initiates a rate pause. In fact, markets already have a more sanguine view of future interest rates than does the Fed: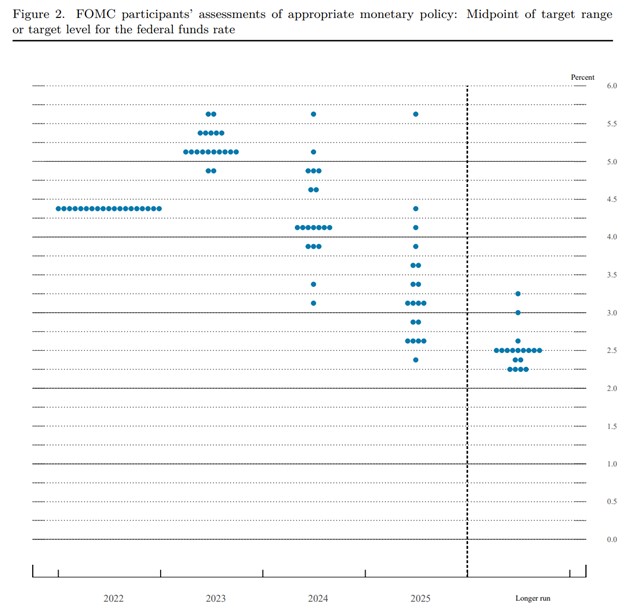 As of December 2022, the median FOMC participant believed that the federal funds rate would be 5.00%-5.25% at the end of 2023. Market expectations, however, as shown in CME Group data, tell a different story: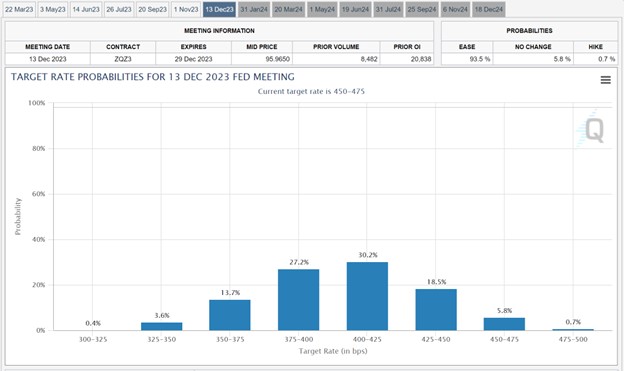 Markets see rates falling to about 4% by the end of 2023, while the Fed in December saw rates staying at over 5% (and judging from Powell's speech, the Fed has only become more hawkish since December).
Perhaps we will enter a recession that will spur the Fed to cut rates. Perhaps inflation will fall, and that will enable the Fed to ease monetary policy. Or markets could be underestimating inflation's tenacity or the Fed's resolve. Either way, it is understandable for the Fed to implement another small rate hike this week, so as not to further fuel what it may see as market overconfidence in falling interest rates.
###
JMS Capital Group Wealth Services LLC
417 Thorn Street, Suite 300 | Sewickley, PA | 15143 | 412‐415‐1177 | jmscapitalgroup.com
An SEC‐registered investment advisor.
This material is not intended as an offer or solicitation for the purchase or sale of any financial instrument or investment strategy. This material has been prepared for informational purposes only, and is not intended to be or interpreted as a recommendation. Any forecasts contained herein are for illustrative purposes only and are not to be relied upon as advice.
---
‹ Back