Blog
What Happened to Facebook's Meta?
Facebook parent Meta released a weak earnings report last week. How weak was it?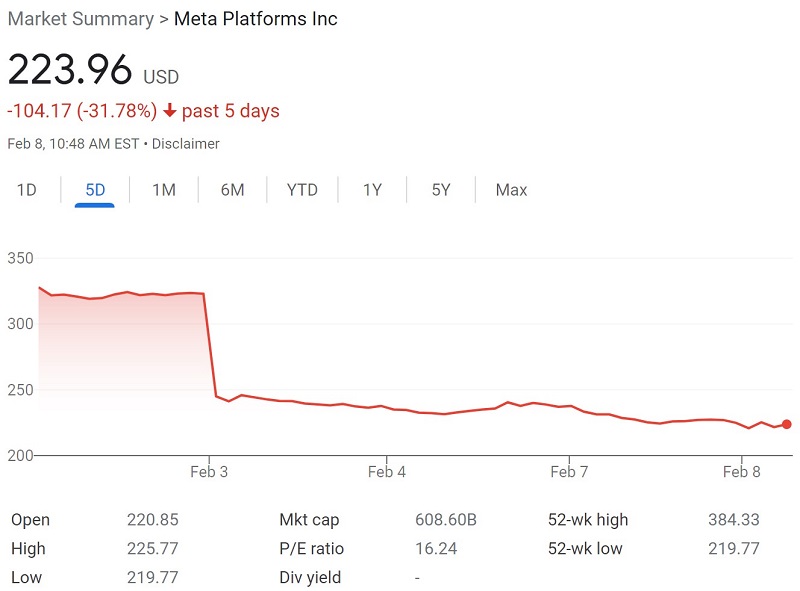 Source: Philadelphia Fed
That ugly cliff on February 3rd marked a drop over 26%, and a plunge of over $230 billion in market capitalization, which set a record for single-day decline by a company. Meta's reported earnings were below expectations, its guidance was weak, and its daily active users declined over the quarter for the first time on record. Meta also noted that a change in Apple's privacy rules, which disrupted Meta's ability to deliver targeted ads, would likely lower sales this year by about $10 billion.
Meta was vulnerable to a plunge in its stock price because it is so dependent on ad revenue, as Parmy Olson observed: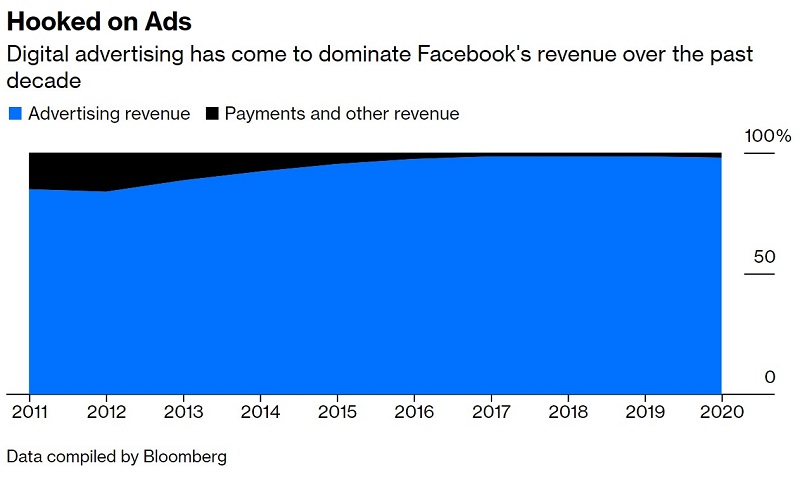 Digital ads account for about 98% of Meta's revenue, and 81% of Alphabet's. It's hard to argue with Facebook's and Google's success, but lack of diversification does create vulnerabilities should their business models falter, with Meta clearly the most vulnerable. In contrast, Olson notes that Microsoft has become highly diversified: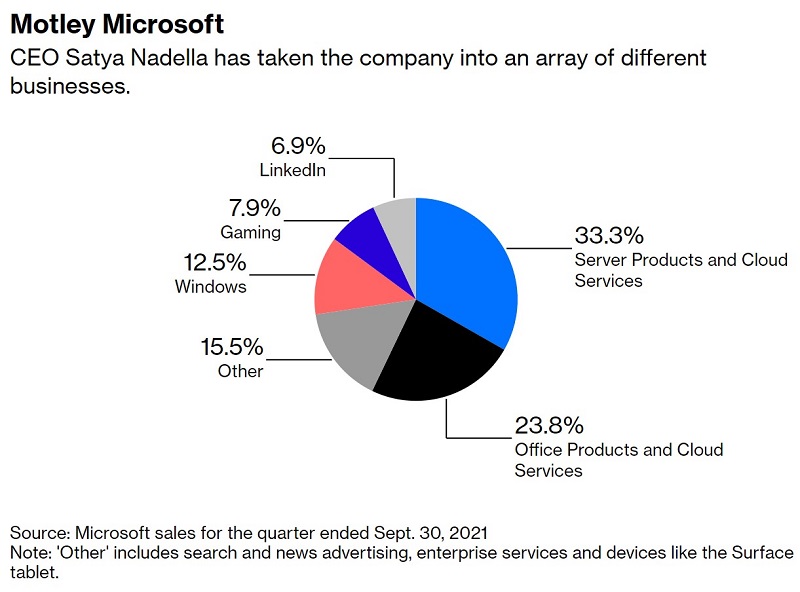 The Meta plunge has not reverberated broadly across the tech sector, as Apple, Amazon, Alphabet, and Microsoft have held up significantly better this year. Perhaps the bright side for Meta is that if ad sales rebound, or if Meta's long-term project of the Metaverse proves a success, it currently holds an attractive valuation relative to its peers, as described by Thyagaraju Adinarayan and Jeran Wittenstein: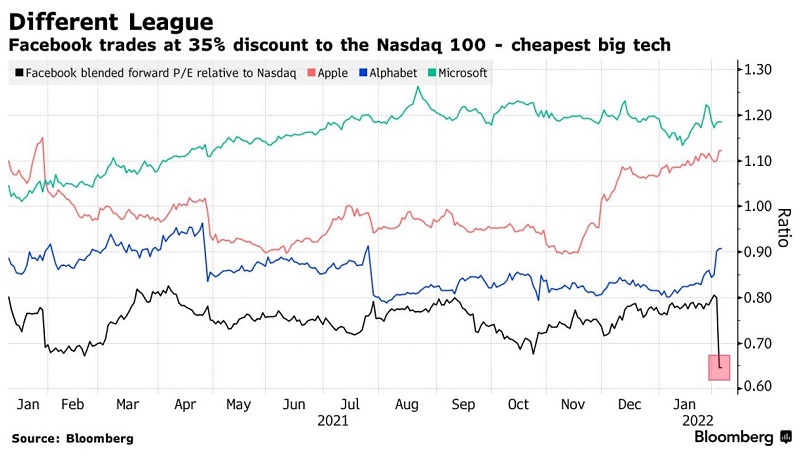 ###
JMS Capital Group Wealth Services LLC
417 Thorn Street, Suite 300 | Sewickley, PA | 15143 | 412‐415‐1177 | jmscapitalgroup.com
An SEC‐registered investment advisor.
This material is not intended as an offer or solicitation for the purchase or sale of any financial instrument or investment strategy. This material has been prepared for informational purposes only, and is not intended to be or interpreted as a recommendation. Any forecasts contained herein are for illustrative purposes only and are not to be relied upon as advice.
---
‹ Back