Blog
Navigating the Market Downturn
2022 has been a terrible year for investors, as equities have undergone a bear market and bonds have had their worst year in decades. We don't know if the S&P 500's improved November is a blip or a harbinger of things to come, but if we look at history, equity market recoveries have typically been quite strong, as illustrated by a review from AllianceBernstein's Walt Czaicki.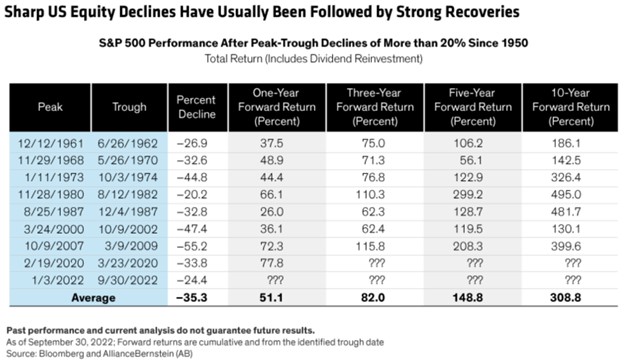 The obvious storyline is that markets have historically recovered greatly within a year after bottoming out, and even more so three, five, or ten years out. At this point, what's lost is lost, and pulling out of stocks would be surrendering the option of benefitting from a recovery.
Christopher Marx, David Wong, and Robert Milano also note the long term benefit of stocks: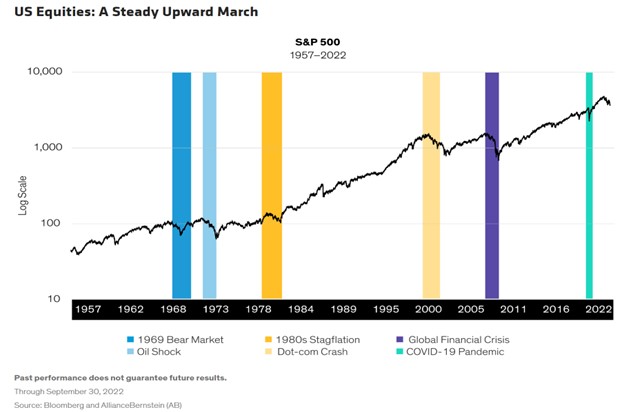 In addition, they cite the better relative performance of equities versus bonds, both domestically and globally: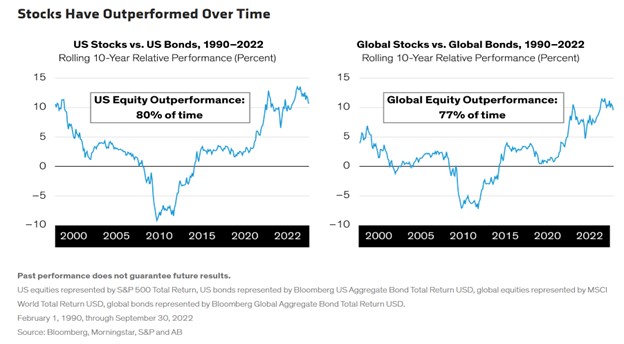 Admittedly, with respect to markets, we have less to be grateful for this Thanksgiving as compared to past years. We are hopeful that next year brings less volatility and positive returns.
###
JMS Capital Group Wealth Services LLC
417 Thorn Street, Suite 300 | Sewickley, PA | 15143 | 412‐415‐1177 | jmscapitalgroup.com
An SEC‐registered investment advisor.
This material is not intended as an offer or solicitation for the purchase or sale of any financial instrument or investment strategy. This material has been prepared for informational purposes only, and is not intended to be or interpreted as a recommendation. Any forecasts contained herein are for illustrative purposes only and are not to be relied upon as advice.
---
‹ Back